brief history of
Corfu Tourism
Corfu has always been a cherished destination from the very early days of tourism. Even during the 14th century, other Europeans were passing through Corfu on their way to the Holy Land as they wanted to visit the important, religious sites of the island.
1952: The Official Year
When the Mass Tourism Started
The year 1952 is the official year when the mass tourism started with the appearance of "Club Med", created by the Belgian businessman Gérard Blitz. Located in the beach of Dassia, Club Med is considered to be the first all-inclusive resort in Greece. The guests (mostly French) were living in beach huts, paying with beads (which was equivalent to a small amount of drachma) and enjoyed activities such as water ski, sports and parties. Club Med signified a new era and a trend which lasted for 25 years.
At the same period, another type of hotel, a more luxurious one, was operating in Dassia. Castelo hotel is considered to be legendary and a pioneer in the tourism industry of that time as its clientele was the enfant gate. Castelo Bibelli as it was named initially was built in 1905 by the Italian Admiral Luca Mimbelli.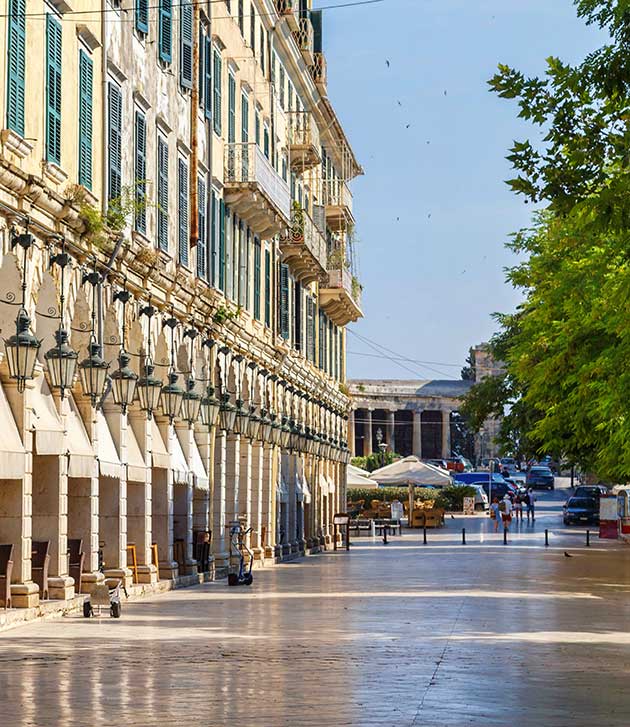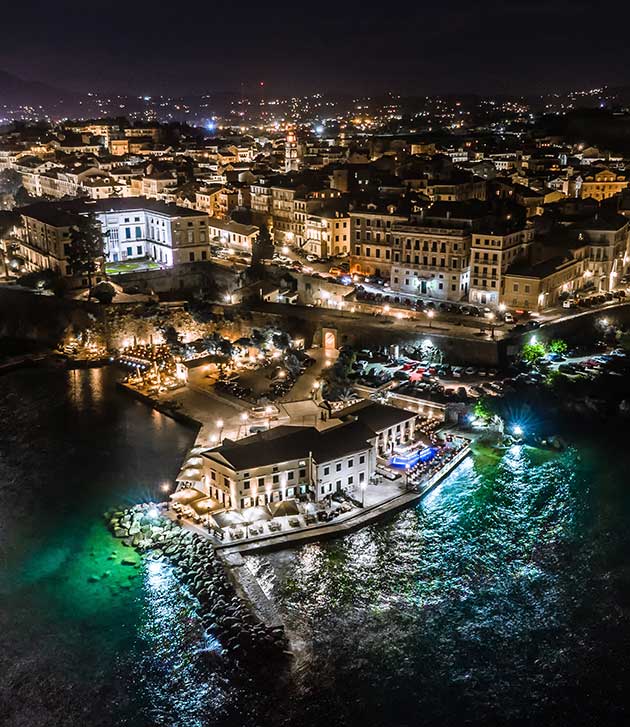 During the 1960s, the first hippies came to Corfu and enjoyed their summer vacations by the seaside in villages all around the island with the most famous being Benitses. The Beatles also visited the summer resort and were caught skiing in the Ionian Sea very often. From the 1980s and onwards, the mass tourism started in Corfu from countries like England, France and the U.S. The rich nightlife of the island combined with the traditional side and the Greek philoxenia attracted a big number of visitors and even turned most of them into returning guests. Today, Corfu is considered a cosmopolitan island with different influences and every year hundreds of thousands of guests visit the island mostly from the U.K., Germany, France, Belgium, Holland, Poland, Spain, Italy, Malta, Cyprus, Russia, Ukraine, Czech Republic, Slovakia, Estonia Latvia Lithuania, Albania, Bosnia and Herzegovina, Bulgaria, Croatia, Montenegro, North Macedonia, Romania, Hungary, Serbia, Slovenia, China, Denmark, Sweden, Norway, Finland, Israel, Libanon, USA, United Arab Emirates.
For any further information please do not hesitate to