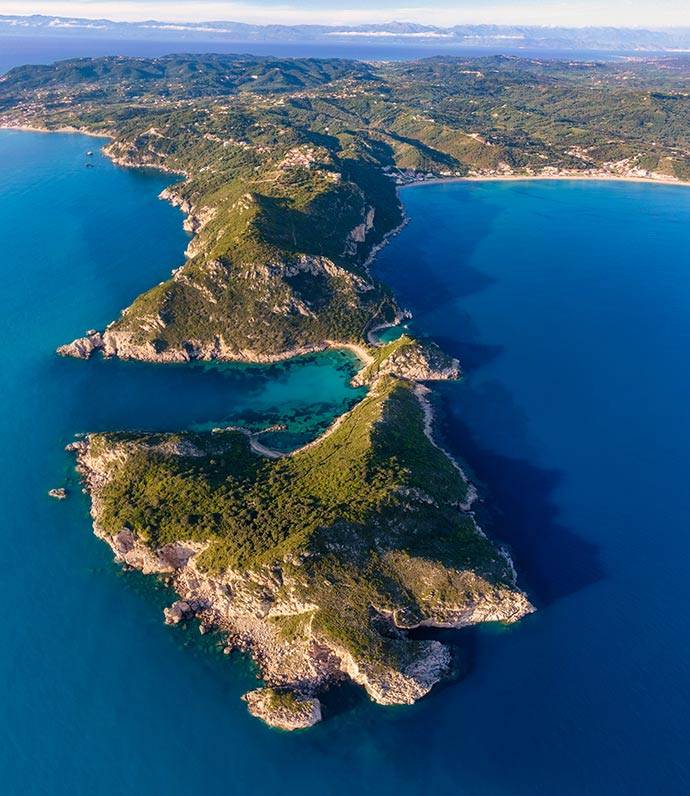 AOCTA
Association of
Corfu Travel Agents
The Association of Corfu Travel Agents is a non-profit organization which was established in 1992, as the succeeding body of the Association of Corfu Tourist and Shipping Agents established in 1975.
The main objective of AOCTA is to work together with the local councils and the Ministry of Tourism in order to address all possible issues that arise in the tourism sector and to efficiently promote Corfu's and Paxos' tourism products all over the world.
10 reasons
why you should use a Travel Agent
corfu tourism
Types of Tourism
Eco-Tourism
As people on earth are becoming more interested in important matters such as the climate change and want to protect the environment, a new kind of tourism has appeared under the name eco-tourism.
Voluntourism
The young generation wants to give back to the society in terms of volunteering. Through voluntourism, people get to travel and explore a new country and at the same time volunteer for a cause they believe in.
Agrotourism
Corfu has a variety of traditional places where one can witness the process of the production learn how to taste properly the olive oil and even learn how to cook the local food though cooking lessons.
Coastal & Maritime Tourism
Coastal Tourism refers to all activities which take place on the coast or in a close proximity to the coast. They include sunbathing, swimming and water sports such as surfing.
Archaeological Tourism
It is well known that Greece features major archaeological sites which attract each year thousands of tourists. Corfu also has a variety of sites of archaeological significance.
Cultural Tourism
Cultural tourism could be the main category under which agrotourism, voluntourism, eco-tourism and archaeological tourism could lie. It refers to the visitors who want to gain authentic and traditional experiences.
Religious Tourism
Corfu hasmore than 170 orthodox churches and 17 monasteries, most of which are open to the public. The most famous church of all is the church of the island's protector and keeper of the city - Saint Spyridon.
Sports Tourism
More and more people are interested in sport activities during their trips, regardless of whether the sports activities are the main goal of traveling or not. There are many pitches and courts for a variety of different sports.
Conference Tourism
Greece is becoming more and more active in the conference tourism sector. In Corfu there are various conference centers in 5 star and 4 star hotels with all the necessities to ensure the success of the conferences.
The main objective of AOCTA is to efficiently promote

Corfu's

tourism products all over the world
By becoming a member of AOCTA you are supporting a collective effort which has as an objective the promotion of Corfu's tourism sector hence the promotion of your own business, too. Furthermore, by joining us you are assisting in the resolution of any possible arising issues.